In this blog, we touch on diverse topics about Japanese food cultures, practices together with the culinary secret, TREHA®, and its important role in the Japanese food industry. We hope our blog helps you obtain in-depth knowledge of Japanese cuisine and the science behind it, which is hard to find elsewhere.
What is the Charles Proust Relais Desserts competition, an epicurean and highly technical contest?
The Relais Desserts Charles Proust competition is a prestigious confectionery competition hosted by the Relais Desserts Association, a renowned French organization that only allows the world's top-class patisseries and chocolatiers to join. The competition is held every other year at the Salon du Chocolat in Paris, and many young talented pastry professionals around the globe yearn to participate.
The seventh edition of the Relais Desserts Charles Proust Competition took place on October 31st, 2018. Among eleven young contestants from near and far, Chef Keita Ishiguro from Japan stood out by sweeping 4 awards including the first prize, People's Prize, the Artistic Prize, and the Tasting Prize with his "Dream" recipe and his "Dragon" artistic piece. We are happy to share his stories from the interview conducted on September 27, 2019.
(Click here for an article on Relais Desserts International Meetings in May 2019.)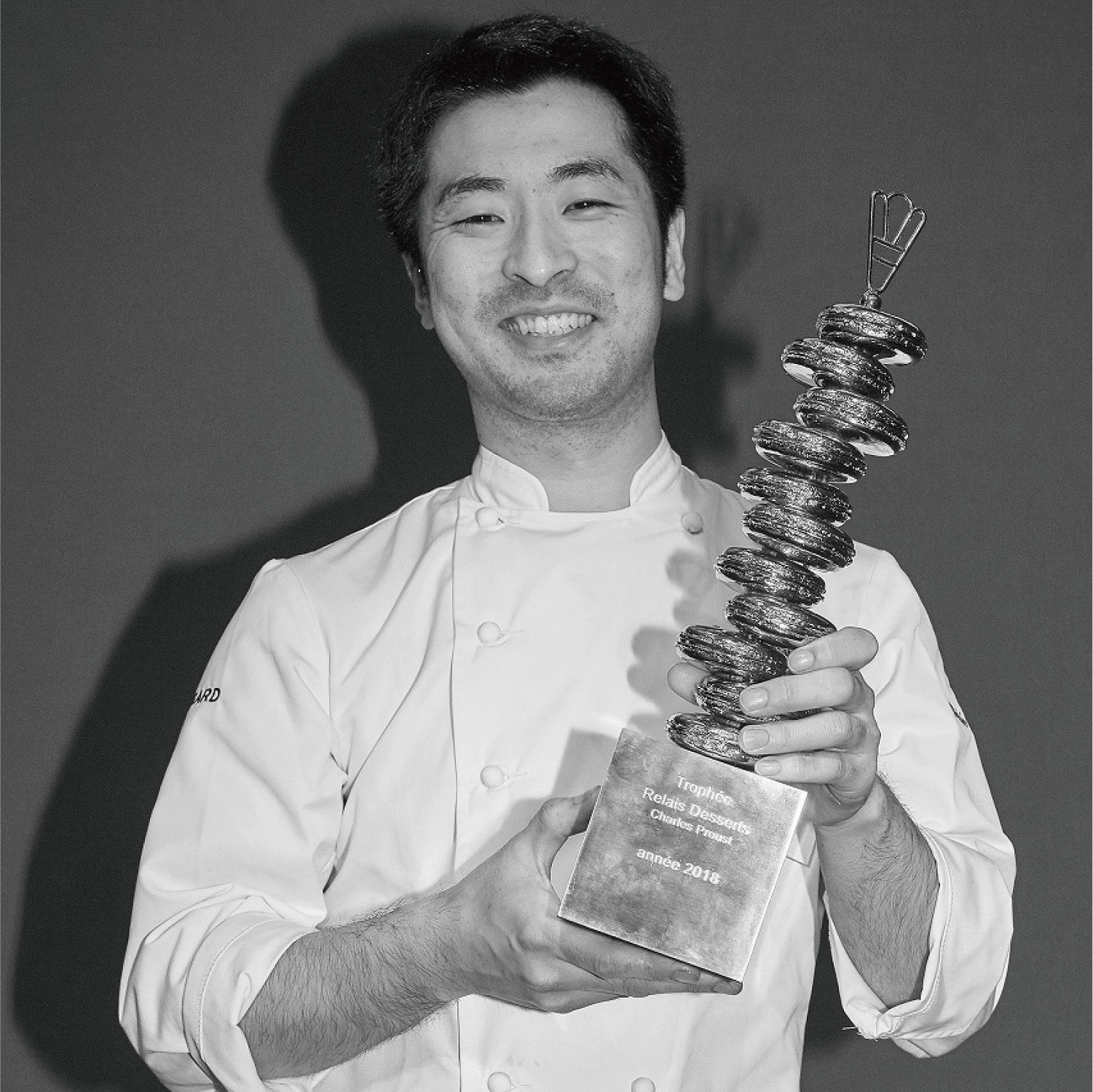 How did you feel when you made it through the qualifying round, the
Utsumi

Cup held in Japan for the Charles Proust Competition?

Since I was very disappointed with the broken artistic piece at the previous competition, I was glad about the end results of the qualifying round. Advancing to the Charles Proust Cup, which is the final round, motivated me to win more than ever in order to show my appreciations to the people who supported me.
How did you prepare for the final round?
The themes of the competition were announced at the end of April, only about a half year before the final round. To be honest, I was panicking when I had to submit my recipe by June for prescreening. The theme for the petit gateâu was to use Maison Corsiglia's chestnuts. Although Maison Corsiglia is a world-famous manufacturer, I had never tried any of their products before. My recipe development started with ordering the products to taste.
Chef Terai coached me to prepare for the competition. He is an owner-chef of Aigre Douce, which is Tokyo's most popular and upscale French patisseries, and a member of the Relais Desserts. I met Chef Terai on a weekly basis to obtain his advice on my work.
I have many trials and errors including focusing too much on the configuration or overwhelming the flavor of chestnuts with other ingredients. I remember I ended up making more than 100 samples. During the sessions with Chef Terai, his advice gradually sank into me, and eventually, I was able to develop satisfying petit gateâu.
At the same time, I worked on the artistic piece. The given theme, "Bande dessinée (comic/manga)" inspired me to come up with all kinds of characters. I decided to create
'Dragon (Eternal Dragon / Shenron)' from Dragon Ball in the end. I always create artistic pieces while mentally assembling the components without using a sketch on paper. My artistic piece summoned Shenron for real granting my wish to win the first prize.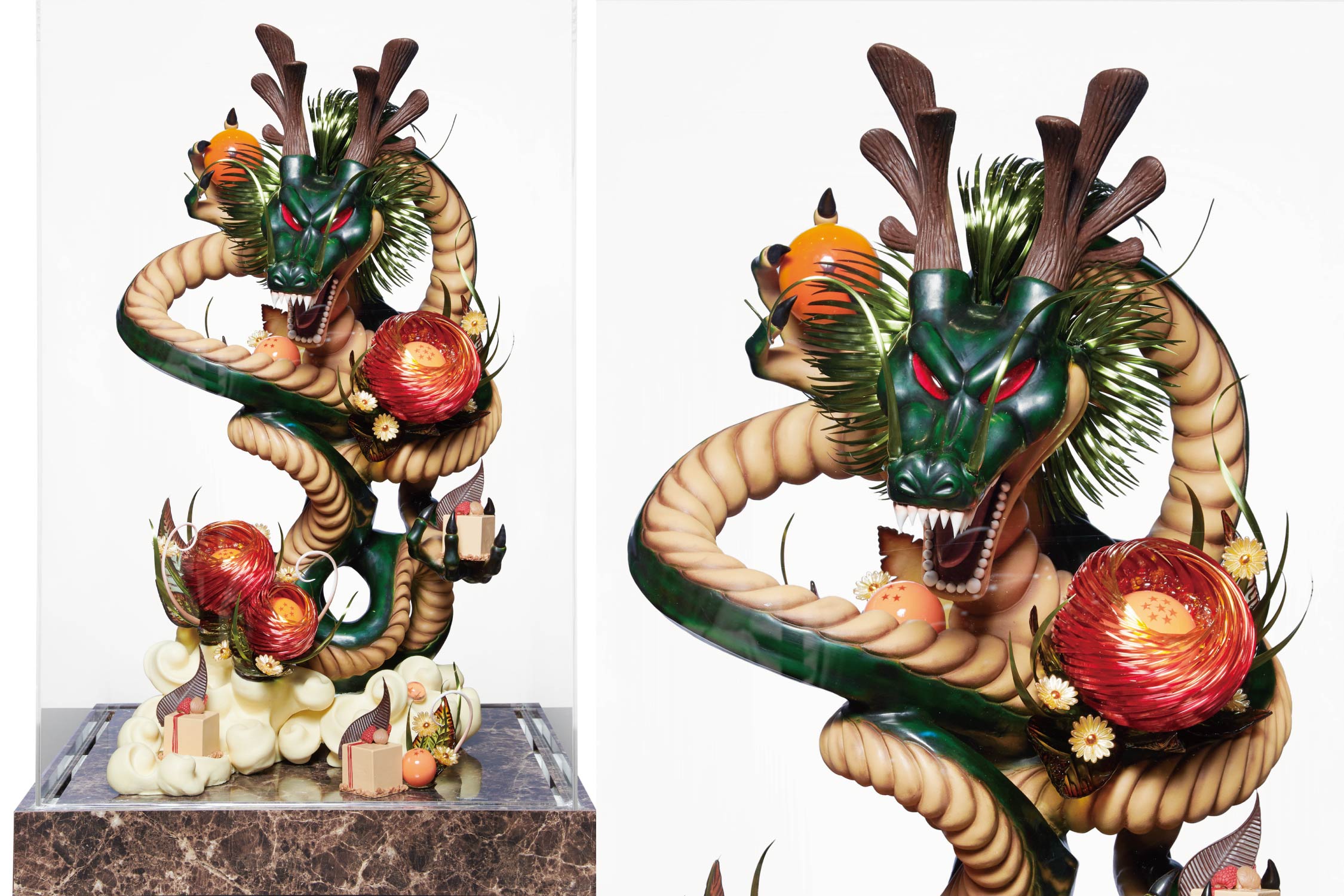 How did you feel about the competition?
Actually, it was my first time participating in a competition outside Japan. Many changes were made on the day of the competition, inviting a series of accidents also. To tell you the truth, a part of the artistic piece got broken off, but I was lucky to notice it soon enough.
How about after winning the first prize? Has anything changed?
My world has expanded significantly. Because my presence gained recognition among the industry members, more opportunities to learn about materials and ingredients came along with it. I was able to deepen my knowledge about TREHA® and learned other benefits which I previously didn't know about. I also participated in the Utsumikai's training trip to visit patisseries in France. It was incredibly inspiring.
A cake with chestnut paste and syruped chestnuts. I decided on a petit gateâu for competition with this recipe. I use crumble toppings to make more than one texture. Raspberry jam with TREHA® is beautiful and bright red, and gives a visual accent to this delicious cake.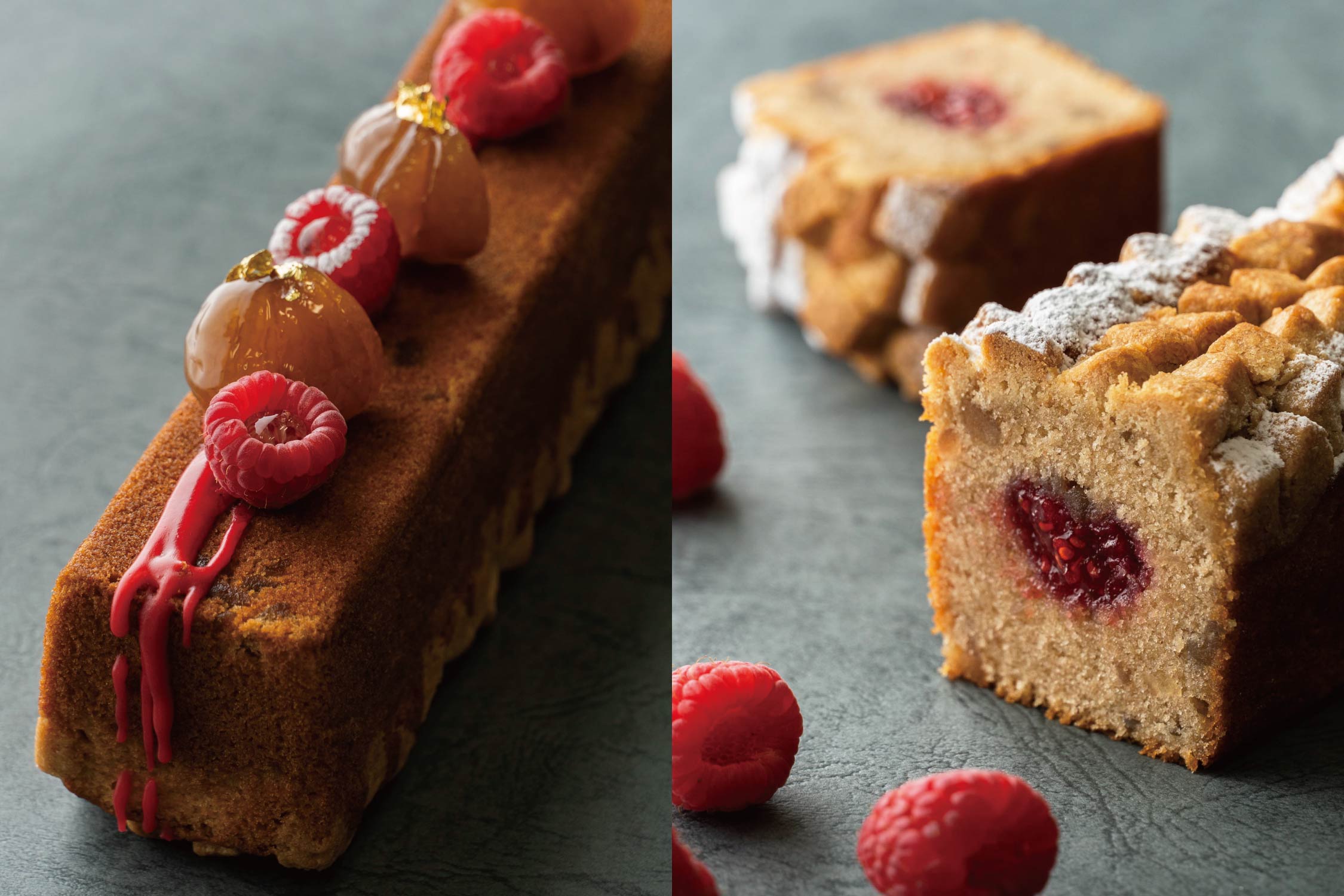 This petit gateâu features a shiny yellow round shape, resembling a full moon. TREHA® retains moisture of the mirror glaze, making it less prone to cracks due to dehydration. TREHA® markedly improves work efficiency and has been one of my indispensable ingredients.

What I appreciate TREHA® the most is how it works in a mirror glaze. I do not want to use commercially prepared mirror glaze for my cakes because of the unwanted sweetness and off-flavors. I have little expectation for sweetness in a mirror glaze, however, without sufficient sugar content, the glaze becomes too runny. With low sweetness and appropriate
viscosity, TREHA® solved this problem for me. Furthermore, the mirror glaze containing TREHA® brings out a natural flavor of the fruit when fruit puree is used.
Even when cakes need to sit in a display case for an extended period of time, the mirror glaze stays moist without cracking thanks to TREHA® retaining moisture. TREHA® is an indispensable component in mirror glaze formulations to maintain a flawless appearance. Besides playing an important role in my daily operations, TREHA® certainly elevated my performance at the Relais Desserts Charles Proust competition.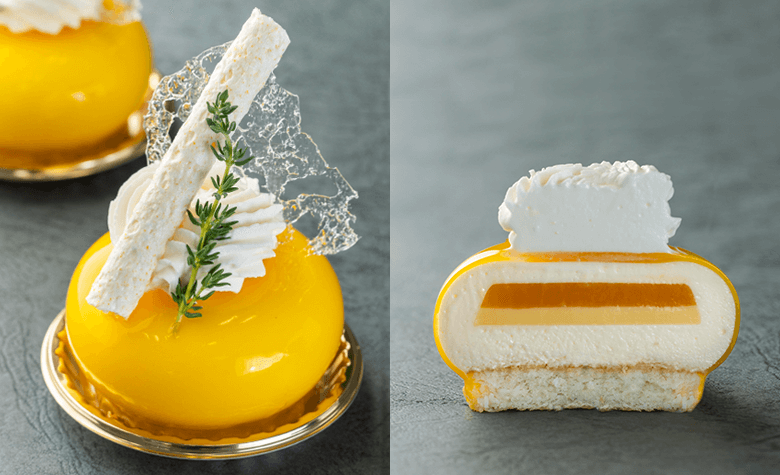 Lastly, please tell us your thoughts on TREHA®.
Right after I graduated from a patisserie school, I worked at "Patisserie Caroline" in Tokyo where TREHA® was formulated in a mirror glaze.
I have known that TREHA® takes the edge off of sweetness and off-flavors. By using TREHA® in these recipes, I discovered more benefits including, but not limited to improved work efficiency and freezing stability. Honestly, I was surprised to see the color difference in raspberry jams with and without TREHA®. I will continue to play around and explore the possibility of TREHA®.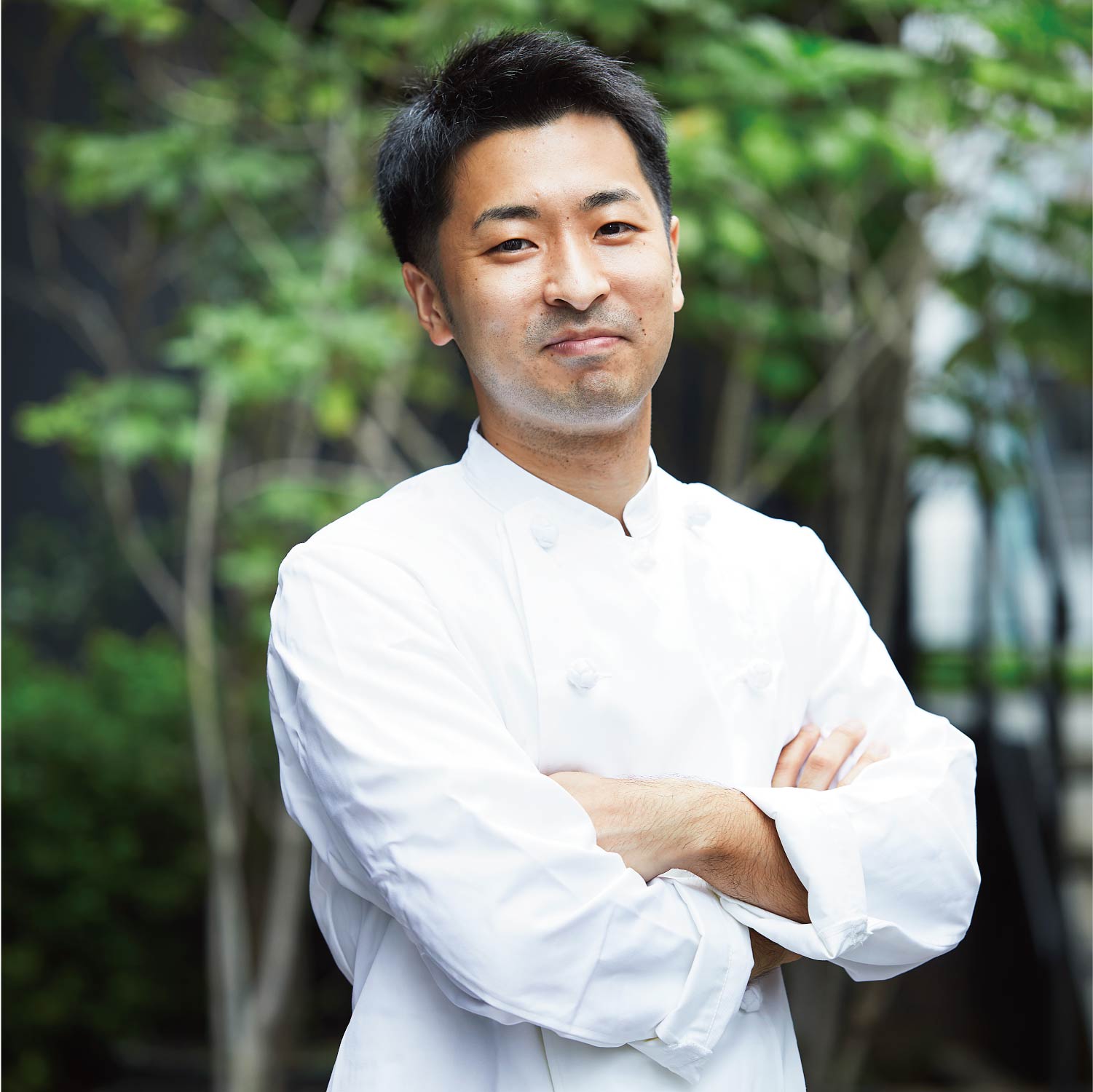 Writer's Note:
Chef Ishiguro has just opened his own establishment on November 6, 2021, which is a 5-minute walk from the Odakyu Line Chitose-Funabashi Station in Tokyo. The name, 'Livrêve', is a coined word meaning "deliver (livrer)" and "dream (rêve)" in French.
Instagram @livreve2021

We are honored to be a "PREMIUM Supplier" of Relais Desserts. Please read this news for details.
Did you find this blog interesting?
Please share it with your friends in the food service industry.
We regularly update the blog about the food culture of Japan, where TREHA® was discovered for culinary applications.
Click here and send us a message to subscribe.
Or hit us up on Instagram @trehalose_sensei!