In this blog, we touch on diverse topics about Japanese food cultures, practices together with the culinary secret, TREHA®, and its important role in the Japanese food industry. We hope our blog helps you obtain in-depth knowledge of the secrets and science behind Japanese cuisine, shared from our kitchen, to yours.
Depachika

never fails to entertain us.

Now you are standing in front of a high-end department store. With excitement, you pass through the revolving door on the ground floor, where the smell of perfume wafts over from the cosmetics department. What are you shopping for today? Some new clothes? Or a gift for your partner?

Many Japanese go to department stores to find gourmet food. Why? Because most of the high-end department stores have a food section in the basement. With just a few elevators or escalator rides, you set foot on the magical floor surrounded by delicious scents. Welcome to depachika (デパ地下)! Depachika means a food section of a department underground, which is an exciting gourmet paradise. Today, I would like to present you to the gourmet paradise on earth (though it is underground), "Depachika."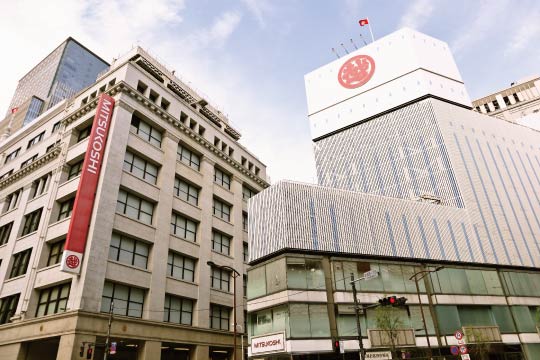 What's in
Depachika

? What makes it different from a supermarket?

The Depachika offers every food item imaginable, including fresh vegetables and meat and deli items, bento boxes, and beverages. A notable difference from a supermarket is a variety of satellite operations run by famous local stores, which allow shoppers to taste a favorite high-class restaurant meal without the dining-in price. There are countless choices from upscale sweet treats, side dishes, and bento boxes compared to supermarkets, serving alternatives to home-cooked meals.

Another difference is the large selection of gift foods such as upscale fruits, sweets, and liquor. As written in the previous posting, the Japanese have a long-standing custom to give gifts to show gratitude for outstanding service and goodwill semiannually. There is also a custom to bring gifts when visiting a business or someone's house upon invitation. Depachika is a perfect place to buy something more luxurious or trendy than daily purchases unavailable at supermarkets. Interestingly, demand for self-rewarding items is rising, especially in the sweets sections, which always display new products, catching the hearts of trend-conscious epicureans.

Not only the products but also the services are high-end. The department stores never fail to draw shoppers' attention using beautiful displays of their products. They also offer unique services to help shoppers select wines and spirits or health-conscious specialty food recommended by a sommelier or registered dietician.

In addition to the regular offerings, depachika occasionally hosts events featuring limited regional flavors presented by famous stores, producers, and brands. These popular events allow shoppers to enjoy authentic tastes of local specialties throughout Japan without traveling. For example, such occasional events could specialize in product categories rather than regions—Ekiben fair. Ekiben are bento boxes sold at railway stations boasting fresh local produces and flavors. At department stores, famous ekiben from all over the nation are gathered in one place, making it another popular event.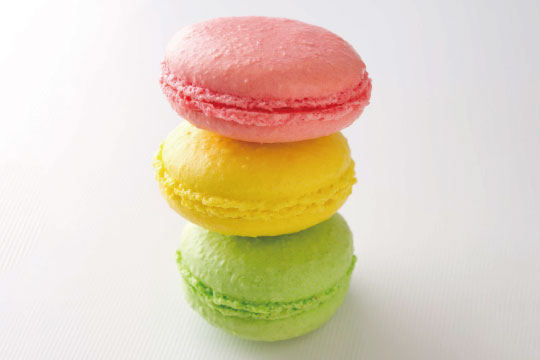 This is how
depachika

started: the birth of the food emporium.

The first depachika was born in 1936. The name back then was "meitengai (名店街, street of specialty stores), introduced by Matsuzakaya Nagoya in Aichi prefecture. The business plan of gathering famous stores, including specialty bakeries, candy stores, and restaurants on one floor, was successful that all other department stores followed.

Depachika became the most common term on television and magazines after the Tokyu Department Store opened a large-scale underground food section at its Toyoko branch named "Tokyu Food Show" in 2000. Although the term has been used for 20 years, its history is considerably short compared to almost 100 years of food joints initiated by department stores. Along with the spread of the word depachika referring to the department store's underground food section, people started to associate the name with an upscale and posh place, unlike ordinary supermarkets. Nowadays, the proportion of food sales from depachika has grown significantly, exceeding sales from clothing and sundries.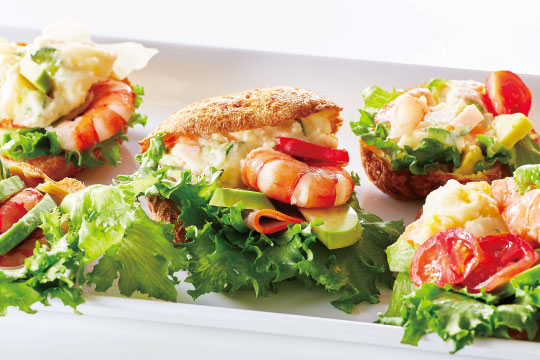 Heaven exists underground.
Except for some particular cases, it is the underground where most department stores have a food section. There are some excellent reasons for it.
The utilities, including water, gas, and electricity, indispensable for food preparation on-site, are easier and cheaper to install underground than on the upper floors. In addition, transportation for procurement is more efficient.

Basement is ideal for containing the waft from food smells, which may conflict with other floor concepts and products.

In urban areas, the department's basement floor entrance is often connected to train stations and underground shopping malls, making it convenient for businesses and customers.
A department store stocks products, targeting specific shoppers and their needs on each floor, which is perhaps a common practice for any department store. Interestingly this is also applicable to depachika. If a department store has two underground floors, the upper floor is usually dedicated to shoppers willing to spend time looking for luxurious gift items or high-end imported products. On the contrary, the lower floor is dedicated to shoppers who pick up fresh produce and deli items without spending much time.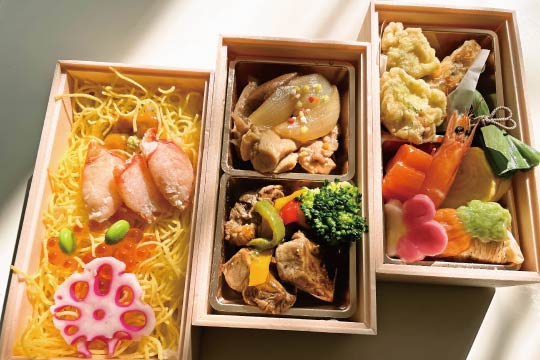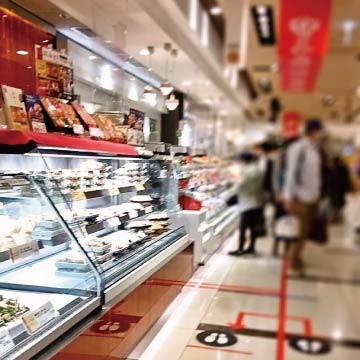 May we suggest what you obtain in the wonderland of food?
When you visit Japan, please bring yourself to this gourmet paradise. If you are traveling alone and hesitant to make a solo visit to a prestigious restaurant, look for bento boxes prepared by various establishments in the area. The bento boxes allow you to enjoy the taste of high-end restaurants casually and reasonably. Sushi? Wagyu beef? Tempura? Anything you want! Why don't you try some freshly baked bread if you are a bread lover? Most department stores proudly present excellent bakeries, the highlights of the food section. Be prepared to stand in line because people start to line up immediately after freshly baked specialty bread goes out of the oven.
If you are traveling with family or friends, why not try Japanese everyday dishes and desserts from various vendors? You can throw a small party with the delicious finds in your hotel room. If necessary, ask a sommelier on-site to help you find beverages that complement your selected items.
After returning to your home, enjoy creating a wonderful dish using memories and unique ingredients from Japan.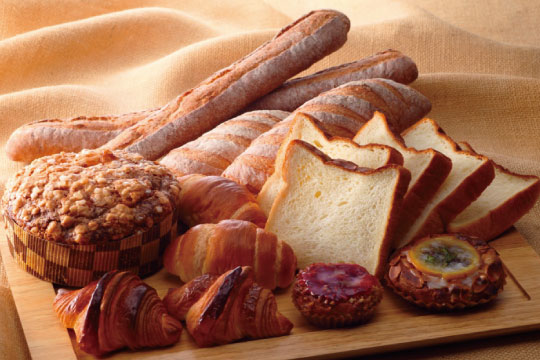 Did you find this blog interesting?
Please share it with your friends in the food service industry.
We regularly update the blog about the food culture of Japan, where TREHA® was discovered for culinary applications.
Click here and send us a message to subscribe.
Or hit us up on Instagram @trehalose_sensei!