In this blog, we touch on diverse topics about Japanese food cultures, practices together with the culinary secret, TREHA®, and its important role in the Japanese food industry. We hope our blog helps you obtain in-depth knowledge of the secrets and science behind Japanese cuisine, shared from our kitchen, to yours.
The trifecta of "delicious, fast, and convenient." Eating out is the best option for breakfast.
If you were a chef, you would likely have a passion for cooking. You would also take pleasure in exploring flavors through dining out. Taiwan is best fitted for dining out because of its many options. Every day from sunrise to sunset, it is clear that numerous food services in town play an essential part in supporting the lives of locals.

Among the three meals, breakfast holds particular significance as it is considered an indispensable meal to kick-start the day. Not to surprise, breakfast is the most frequently opted meal for dining out in Taiwan. Thus, each person has a particular favorite place to enjoy the morning feast.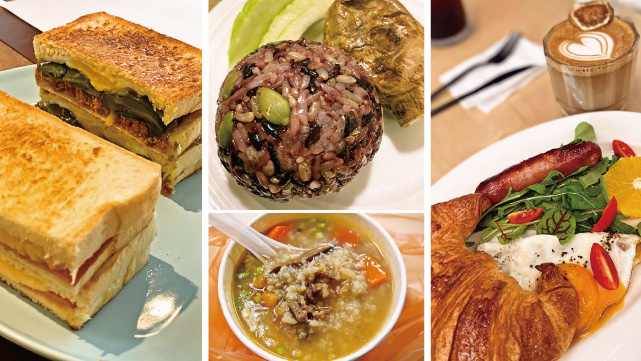 You might wonder why the Taiwanese have developed a culture of having breakfast outside rather than at home. Here are a few known rationales among the Taiwanese.
Various breakfasts are available at reasonable prices: Morning times are often hectic. It is challenging for work-oriented singles and dual-income families to prepare a proper breakfast at home and enjoy a leisurely meal.

The appreciation of warm meals: Increasing internal body temperature with warm meals has long been considered good for health in Taiwan. While cold milk and cereal are becoming more recognized, the Taiwanese still value filling an empty stomach with something warm.

No hit or miss: Almost all eateries serve delicious food. This is my personal observation, but small businesses in Taiwan seem to enjoy a more favorable environment than in Japan because I spot more individually owned establishments. Since competition naturally becomes intense, the shops continuously strive to offer "delicious," "fast," and "easy-to-consume" food.
As a result, the breakfast culture in Taiwan has developed successfully, catering to customers' needs. The breakfast scenes in Taiwan are surprisingly vibrant and bustling, with a constant stream of customers.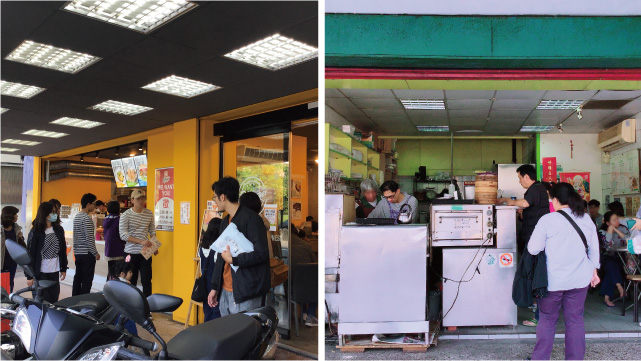 Soymilk, sandwiches, rice balls... Any breakfast is available in Taiwan. A specialty breakfast shop is a haven for the heart.
Thanks to Taiwan's open-mindedness to diverse cultures, Taiwan offers a variety of breakfast places, from traditional meals to Western-style breakfasts, catering to different preferences for warm meals. Although people use different terminology to describe their favorite places, let me introduce my version.
Dou-Jiang-Dian (豆漿店) is a traditional breakfast-only place named after its signature item, soy milk (Dou-Jiang). In the 1960s, many shops emerged featuring Chinese crullers (You-Tiao), steamed buns (Man-Tou), and Beijing flatbreads (Shao-Bing) from the Chinese mainland. Taiwanese cravings for a warm breakfast are satisfied with "Fan-Tuan," a stuffed sticky rice ball like Japanese onigiri.

Zao-Can-Dian (早餐店), meaning "breakfast shops," are also common in Taiwan, serving Western-style breakfasts. Franchise restaurants with Western menus gained popularity in the 1980s, offering sandwiches, hamburgers, coffee, English tea, and crafted drinks. Nowadays, independently owned restaurants have also entered the scene, including those moved away from the franchise model.


Most convenience stores (便利商店, Bian-Li-Shang-Dian) offer all-time discounts for purchasing a set of room-temperature Japanese onigiri and a beverage (hot or cold). For those not keen on rice for breakfast, no worries. Discounted menus paired with bread or sandwiches are also available. Genuinely convenient, just as the name suggests, convenience stores!
It is worth mentioning that Japanese onigiri is typically stored at a temperature of around 16-20°C, which is considered room temperature. In 1994, when 7-Eleven Taiwan first marketed the triangular rice ball introduced from Japan, they used the tagline "Onigiri at 18°C." This was because the term "rice ball" in Taiwan referred to a steaming hot "stuffed sticky rice ball." In my opinion, the specific temperature is deliberately indicated not to discourage customers because it influences a customer's purchasing decision. This marketing strategy was a big success, making Japanese rice balls must-have items for any convenience store.

In addition to the varieties, breakfast is served at many locations and establishments in Taiwan, including fast food chains like McDonald's, cafes like Starbucks, restaurants specializing in brunch, street stalls, food carts, food trucks, and more. Taiwan offers a wide range of choices to accommodate all preferences and lifestyles for breakfast lovers.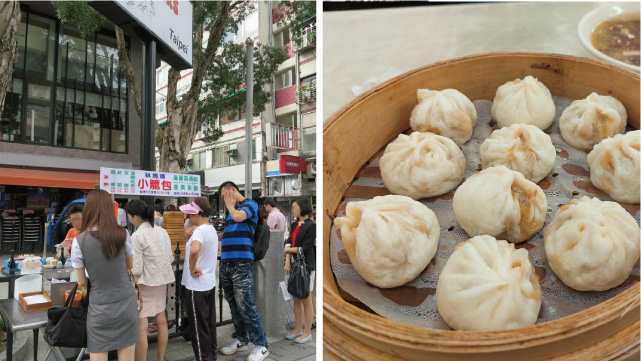 Experience the best of both worlds with a "Western-style breakfast," that embodies the essence of a "
Zao-Can-Dian

" (早餐店)

The breakfast culture in Taiwan has uniquely evolved, embracing diversity, and it is encapsulated in a vibrant array of specialty Western-style breakfast shops. Let me introduce their characteristics and charms.
Business hours: Western-style breakfast specialty shops usually open as early as 6:00 AM, some even earlier. They continue serving until 2:00 PM, crossing over into lunchtime. Even if you oversleep, you can still enjoy a satisfying breakfast.

Large griddle: In Western-style breakfast specialty shops, you almost always find an oversized griddle positioned at the entrance, which is used for cooking meat patties and eggs for sandwiches. It serves as a focal point where chefs skillfully cook up delicious offerings, creating an engaging and dynamic dining experience for customers.




Extensive menu items: You can choose anything based on your mood for the day. Even when family members disagree on a particular menu, the breakfast specialty shop is a rescue because most items prepared on the griddle are available on the menu. In addition to the classic Western-style sandwiches and burgers, you'll also find common Chinese-inspired, classic dishes like "Dan-Bing, aka rolled egg crepe (蛋餅)" and "turnip cake (蘿蔔糕)." Some shops feature "hot plate noodles (鐵板麵)." The variety of menu items presumably developed due to continuously meeting customer demands and preferences for years.

Customization: Feel free to order according to your preferences. For example, you can choose with or without eggs for sandwiches. The drink is also customizable, with or without ice or sugar. If the menu does not specify what you like or how it is made, do not hesitate to custom-order less sauce, no onions, or vegetarian options. The shops accommodate individual preferences.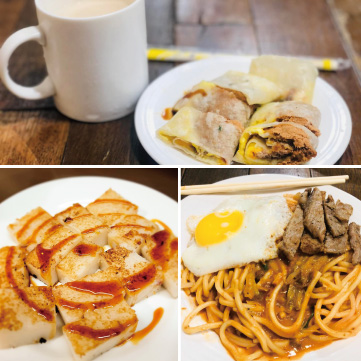 Breakfast places are always present near office buildings and school campuses in urban areas. In the densest area, I observed as many as six shops within a mere 250 meters. Despite their similarities in the menus, each shop maintains its customer base and individual charm. Once you become a regular customer, a simple word, "Usual, please." would get you what you want. It's a testament to the loyalty and familiarity between customers and their favorite breakfast spots.

Breakfast represents the country's flexibility for diversity and is the most significant meal among the three meals in Taiwan. While writing the article, I learned about the origin of the Soymilk Shop (Dou-Jiang-Dian) for the first time. I also affirmed the importance of warm food for the Taiwanese. Come to think of it, even for sandwiches, toasted slices are generally preferred in Taiwan, whereas the Japanese prefer untoasted bread. After more than ten years of living in Japan, my heart is filled with nostalgia and affection whenever I think of the warm breakfast tied to memories of my hometown. I am undoubtedly one of those who has a genuine passion for Taiwanese breakfast. I hope to delve into more details and express the depth and breadth of my love for it in the future.
Now that you have a firm grip on the cultural background behind breakfast varieties in Taiwan, are you ready to move on to Taiwan's other unique embedded culture, vegetarian food (素食)? Stay tuned!
Special thanks to: Chiung-Yi Huang, Yi-Huei Kang, Kai-Ju Huang and "景美如叔叔早餐店3.0" for sharing the photos of delicious looking breakfast menus.
Did you find this blog interesting?
Please share it with your friends in the food service industry.
We regularly update the blog about the food culture of Japan, where TREHA® was discovered for culinary applications.
Click here and send us a message to subscribe.
Or hit us up on Instagram @trehalose_sensei!
You might also be interested in: