TREHA®︎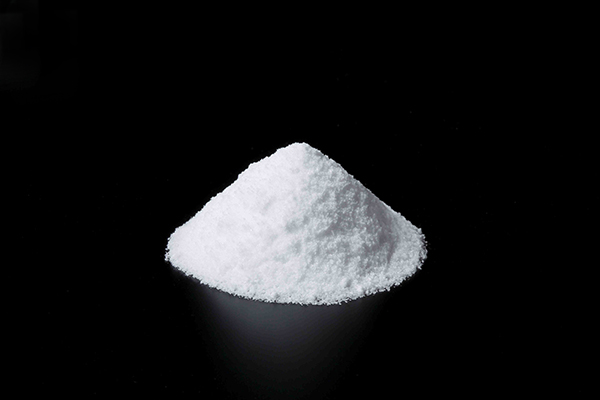 A multi-functional disaccharide with unique benefits for freshness
TREHA®︎ is high purity trehalose—a naturally occurring, not-very-sweet sugar that can be found in many foods (such as mushrooms and yeast) all over the world.
TREHA®︎ is a plant-based, GRAS-designated, Kosher & Halal-certified, non-GMO* food ingredient with the amazing natural ability to extend many aspects of freshness.
Using TREHA®︎ can help keep food looking and tasting fresh and appealing because, due to its unique molecular structure, it's able to maintain food moisture and natural structure of proteins. TREHA®︎ is uniquely effective in promoting moisture retention, enabling it to protect foods from drying out.

*TREHA®︎ distributed in the US and Canada is a Non-GMO Project verified product.
BENEFITS
PHYSICAL PROPERTIES OF TREHA®︎
High heat and acid stability: Trehalose is stable under high temperature and low pH conditions. It does not break down into its component parts as other saccharides do.

Non-browning: Trehalose is non-reducing and will not brown via the Maillard reaction.

Low hygroscopicity (moisture attraction): Trehalose is free-flowing up to 94% relative humidity. Its low hygroscopicity allows for controlling moisture migration in various applications.

High glass transition temperature: Trehalose has a high glass transition temperature compared to other disaccharides. This property has unique benefits for extending the shelf-life of various food product and biomaterials.
BENEFITS OF TREHA®︎
Freshness benefits :
Managing moisture in food (including donut glaze stability and stability of fillings)
Freeze-thaw stability (less freeze thaw damage)
Color retention (especially for processed fruits and vegetables)
Texture benefits :
Unique crispiness (baked, fried and extruded snacks)
Smooth creaminess (custards and frozen desserts)
Extended shelf-life (texture stability of snacks and baked goods)
Flavor benefits :
Off-Flavor masking (off-notes of sweeteners, amino acids, and vitamins and minerals)
Enhanced intensity (citrus flavors and more)
Masks odors (negative aromas of seafood and vitamins and minerals)
Fruit and Vegetable processing